Robin Askwith
Live and Current
Welcome To The Robin Askwith Official Website
Having lived a virtually tech free existence for many years, scared to even use a mobile phone, I am now beginning to really enjoy myself!

Dragged into the world of Twitter by my long-suffering girlfriend, Tracy, I'm now entering the website zone…entitled Robin Askwith…Live and Current.

This tells you my name and that I am still alive and currently up to (lots of) live and current stuff!!

This site is yours to muck about with and join in – my blog here links to my Twitter feed and visa versa and this, The Robin Askwith Official Website will give you access to my weird and wonderful life – a life that continues to be just that.

The author, Leslie Thomas, (Stand Up, Virgin Soldiers) described me as "incident prone" which can be either good or bad, but always interesting .

The first jolly incident was being disabled as a child with polio, wheelchair bound and told I would never walk again ….well you know how that panned out!!

So "Live and Current" it will be, enabling you get up to date news of all live gigs and theatre performances coming up plus any new TV and film appearances.

Did I win Pointless Celebrities?….Well you'll just have to wait, tune-in and see…!!

Also, there is 50 years of archive material that we'll be posting up over the coming weeks and months and we will add and build this up bit by bit…….

So follow me…."even if it's only out of curiosity" (to quote Eric Morecambe).

Many thanks for joining me.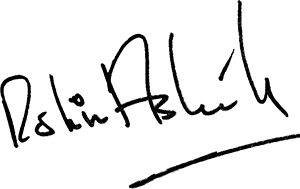 More about Robin
See more of Robins Projects